Dr. Prem Raj Bhardwaj
Principal
Dr. Y.S. Parmar Govt. PG College Nahan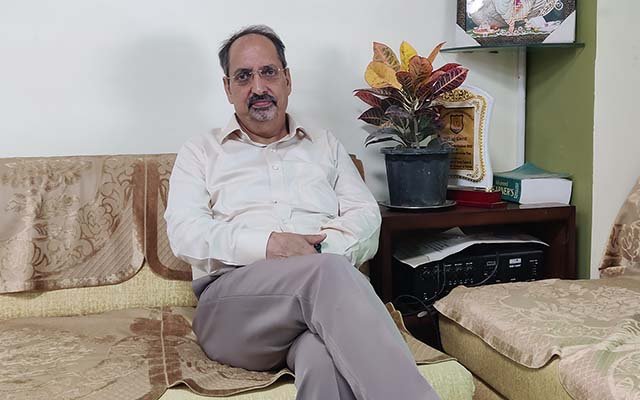 Dear students,
Warm greetings to each of you!
It brings me immense joy to extend a hearty welcome to our vibrant institution of learning, Dr. Y.S. Parmar Govt P. G. College Nahan. Our mission here is to provide a platform for you to seize opportunities, tackle challenges, and unleash your full potential across academic and co-curricular spheres. We firmly believe that education is a conduit to channel the vigor of youth into productive and creative pursuits, fostering unbounded knowledge.
Education is a cornerstone of societal development, reaching beyond mere knowledge acquisition. As wisely noted by Shakuntala Devi, education involves broadening your understanding and absorbing the essence of life itself. Presently, the global challenge of the Coronavirus pandemic has deeply impacted us all. I stand in solidarity with you and your families, sharing your concerns and anxieties. In line with COVID-19 protocols, we have initiated a comprehensive online admission process to ensure your safety.
During these trying times, our dedicated teaching and non-teaching staff, known for their unwavering commitment, continue to uphold the well-being of our college community. They tirelessly work from their homes, crafting study materials and conducting online classes, all for your benefit. Their dedication to your growth and academic journey is truly commendable.
I am proud to share that our college has recently earned accreditation from the National Assessment and Accreditation Council (NAAC), a testament to the dedication of our staff and students alike.
On behalf of the entire college fraternity, I extend a warm welcome to all new and returning students. My best wishes accompany you as you embark on a journey towards greater success and new horizons in the upcoming session.
Remember, while teachers may open doors, it is your individual effort that propels you forward.
With blessings and heartfelt wishes,
Dr. Prem Raj Bhardwaj