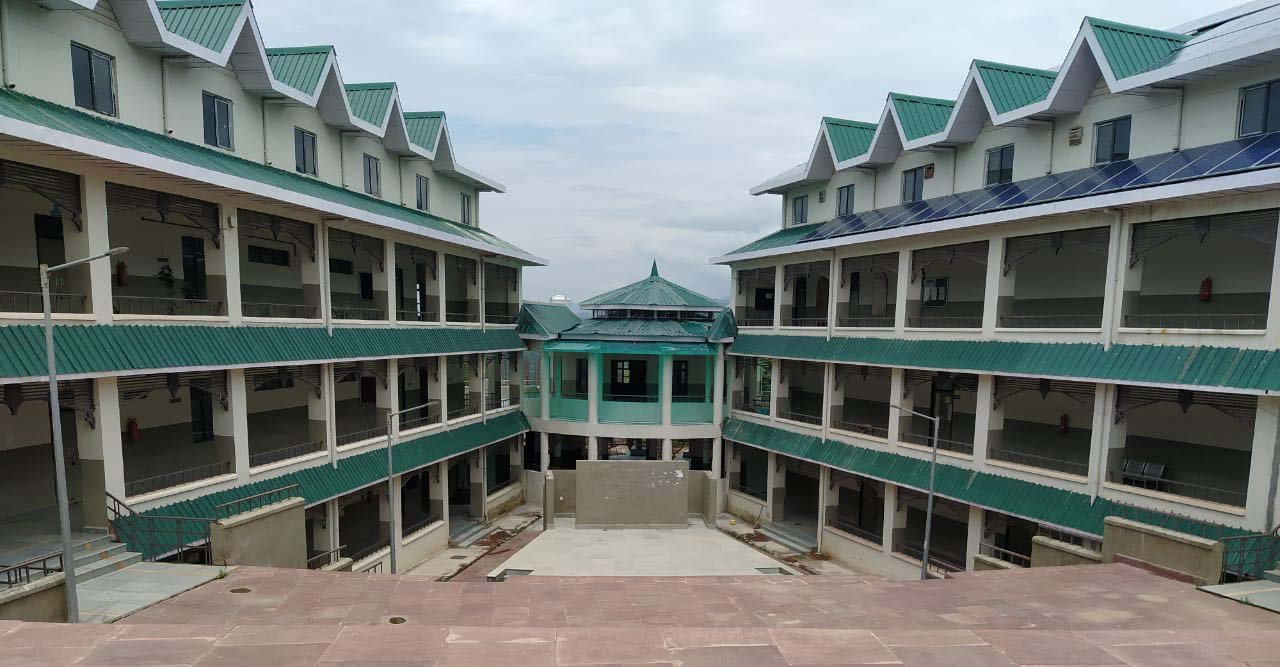 Welcome to Dr. Y.S. Parmar Govt. PG College Nahan, an esteemed institution dedicated to shaping the minds of tomorrow's leaders. Situated amidst the serene beauty of Nahan, our college offers a dynamic and enriching educational experience that goes beyond traditional learning. With a diverse range of academic programs designed to foster critical thinking, creativity, and practical skills, we empower our students to excel in a rapidly evolving world.
At Dr. Y.S. Parmar Govt. PG College, education is a holistic journey that extends beyond classrooms. Our dedicated faculty, with their expertise and guidance, create a supportive environment for students to explore their passions and interests. Through a blend of academic rigor and co-curricular activities, we strive to develop well-rounded individuals who are equipped to make meaningful contributions to society.
As a forward-looking institution, we embrace technological advancements to enhance the learning process. In response to the challenges posed by the global pandemic, we have seamlessly transitioned to online platforms, ensuring a continuous and uninterrupted learning experience. Our commitment to student welfare remains paramount, and we take pride in maintaining a safe and inclusive campus.
Dr. Y.S. Parmar Govt. PG College is more than an educational institution; it is a community of driven individuals who share a common goal of personal and academic growth. Whether you're a prospective student seeking to embark on a transformative educational journey or a member of the community curious about our impact, we invite you to explore the opportunities and experiences that define our college. Join us in our mission to inspire, educate, and shape a brighter future for all.
Discover Dr. Y.S. Parmar Govt. PG College Nahan today and unlock the door to a world of possibilities.
Established in 1963, Dr. Y.S. Parmar Govt. PG College Nahan has a rich history of providing quality education and fostering academic excellence. Over the decades, we have evolved into a distinguished institution, dedicated to shaping the future of generations through innovative teaching, extensive research, and holistic development. With a strong foundation rooted in our establishment year, we continue to uphold our commitment to knowledge, growth, and community, making a lasting impact on the educational landscape.
Guided by a forward-thinking vision, Dr. Y.S. Parmar Govt. PG College Nahan is committed to transforming education and nurturing the leaders of tomorrow. Our vision encompasses creating an environment where academic excellence, holistic development, and innovation converge. By fostering critical thinking, embracing technology, and promoting inclusivity, we aim to empower students to excel in a rapidly changing world. With a focus on research, community engagement, and personal growth, our vision is to inspire minds, ignite curiosity, and shape a brighter future for all.
At Dr. Y.S. Parmar Govt. PG College Nahan, our mission is clear and unwavering. We are dedicated to providing exceptional education that goes beyond textbooks, nurturing intellectual curiosity, and instilling a lifelong love for learning. Our mission encompasses fostering a dynamic and inclusive environment where students are empowered to explore their potential, engage with their communities, and contribute meaningfully to society. Through innovative teaching, research-driven initiatives, and a commitment to personal growth, we strive to prepare individuals who are not only academically accomplished but also equipped with the skills and values to thrive in a globally connected world.
Founded in 1963, Dr. Y.S. Parmar Govt. PG College Nahan has been a beacon of education and growth for decades.
In 2017, we proudly moved to a new building, marking a significant milestone in our journey of progress and innovation.
In 2021, we achieved NAAC accreditation, a testament to our commitment to excellence at Dr. Y.S. Parmar Govt. PG College Nahan.